Training at Waggerz' Lounge is taught by Chris and Sherri Russell. Chris has a Bachelor's degree in Biology with an emphasis on animal behavior. Both Sherri and Chris are professional dog trainers and have completed the Dog Trainer program with Animal Behavior College. Chris and Sherri use positive reinforcement based training ensuring that both dogs and their owner will enjoy training. The results are a well behaved dog that will amaze family and friends and make their owners proud!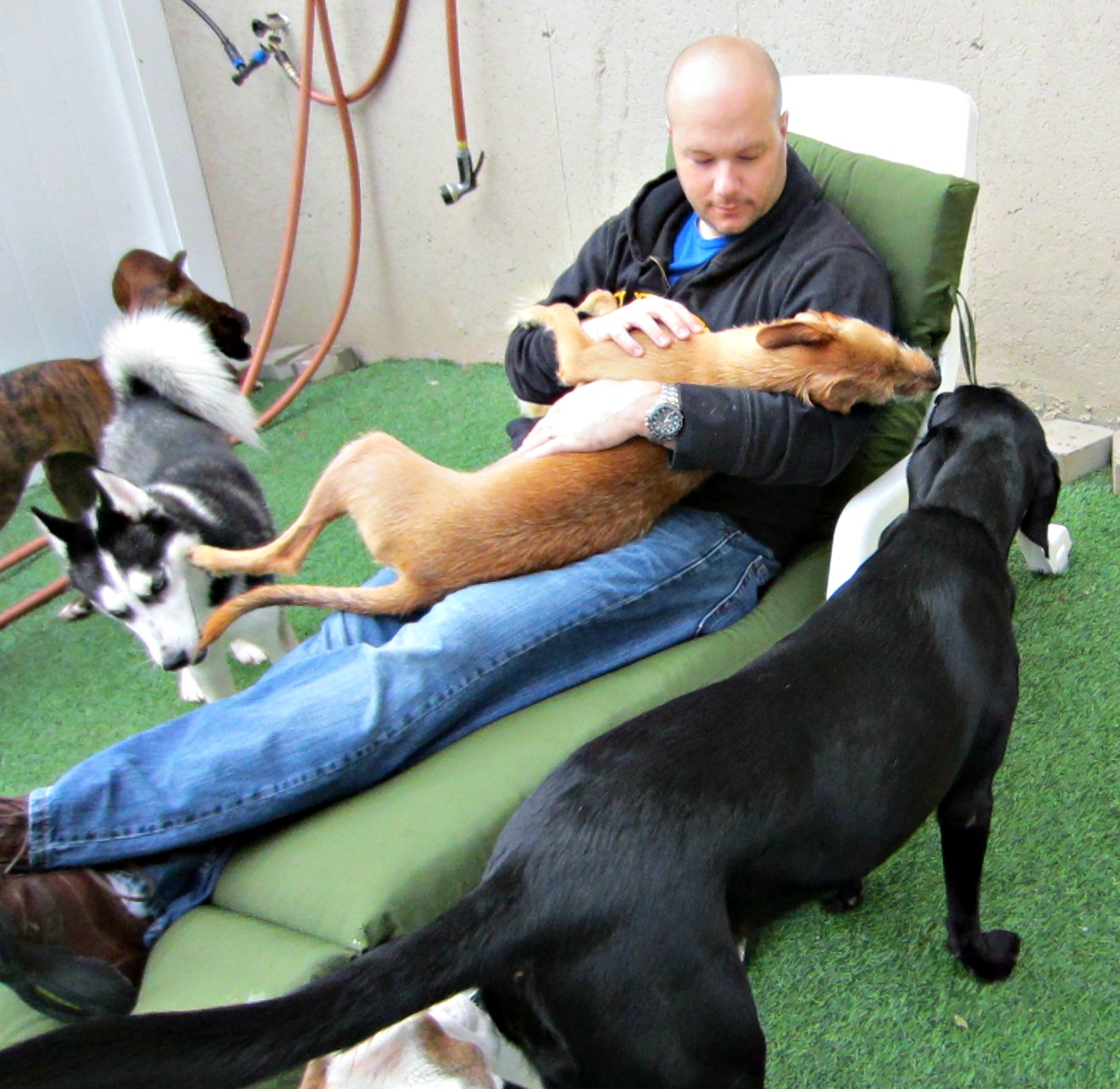 Group Training Classes
Basic Dog Obedience
Ages 6 months to adult
Class size of 10 dogs maximum
6 week class, first week is orientation
Tuition: $175.00
* The first day of Basic Obedience is orientation – humans only! Attending orientation is required to attend the class.
Basic Obedience classes teach your dog to be a great companion and polite family member using all positive reinforcement, science-based methods. Foundation for cues such as Hand Targeting, Sit, Down, Stay, Come and others will be taught in Basic Obedience as well as how to be a good leader and dog owner. No prior training is required.
Dogs must show NO aggression toward other dogs or people. Please contact Christopher Russell if you have any questions about the suitability of your dog in a class setting. Dogs 6 months and older must be spayed/neutered prior to attending class and be up to date on all vaccinations.
What To Bring
A non-retractable leash, preferably 6' long and ¾" wide.
A flat collar or body harness (no choke chains or prong collars).
If your dog pulls a lot you can purchase an Easy-Walk Harness or a Gentle Leader. If you know your dog pulls on leash please come in prior to class to have a specialty collar / harness fitted.
A variety of about 50, pea-sized, high-value treats.
Treats vary from cut up hot dogs, chicken & steak to purchased soft or dry treats and even peanut butter or cream cheese are acceptable. Remember it is whatever your dog considers a high value treat!
Water, water bowl and towel or mat for rest.
Wear casual clothing and athletic shoes.
For sanitary and safety reasons, please do not wear open toe shoes or sandals.
Individual Training is also available. Please contact Chris Russell at 508-210-2704 for session and pricing information.
Classes meet at Waggerz' Lounge, 17 East Mountain Street, Worcester, MA 01606.
If you have any questions about registration, please call Waggerz' Lounge at 508-210-2704 .